HOMEPAGE
HIGHLIGHT_HOME
HIGHLIGHT_PASSION
PASSION_CLIMB
23 ottobre 2021
PICCOLO FESTIVAL DELLE CULTURE VERTICALI
Era il 23 ottobre 1984 quando le parti dell'Anfiteatro di Monte Cucco furono lo scenario perfetto di un evento che rimase impresso negli occhi e nel cuore delle persone: Patrick Berhault, il grande alpinista nizzardo, insieme all'amico finalese Nico Ivaldo, diedero vita quella sera ad uno spettacolo che non era solamente scalata, ma una vera e propria danza, segnando forse inconsapevolmente l'inizio di ciò che successivamente darebbe stata definita danse escalade, la "danza verticale".
Quasi quarant'anni dopo, nello stesso luogo e con l'aiuto dello stesso instancabile Alessandro Grillo che ai tempi fu ideatore e organizzatore di quella serata insieme a Vittorio Simonetti, alcune realtà culturali radicate sul territorio sentono forte il desiderio di impegnarsi ad organizzazione un piccolo festival dedicato alle culture verticali.
Un festival che si propone come momento di incontro e confronto tra diverse le discipline e attività che si svolgono sul territorio finalese, un'occasione per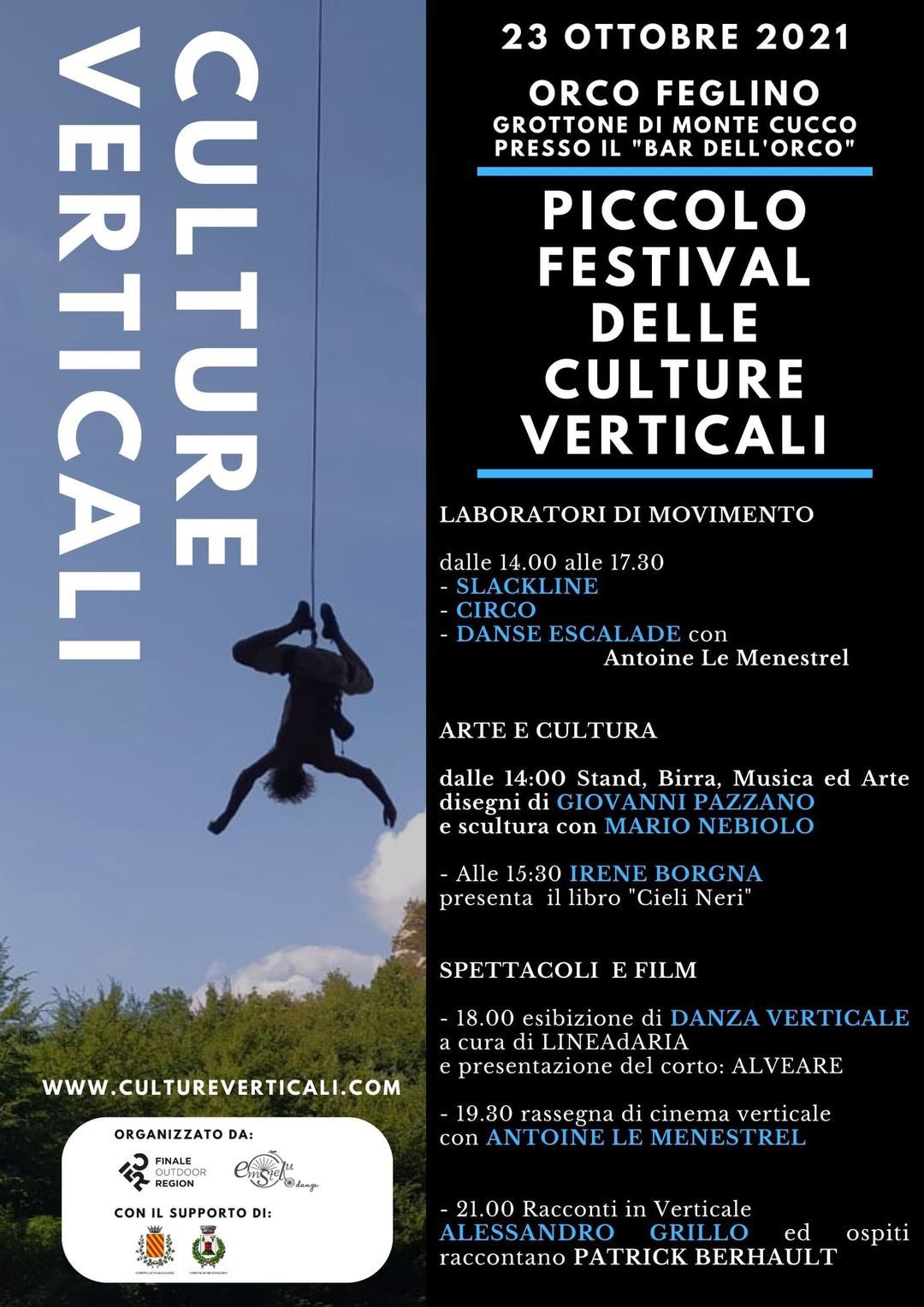 Contacts and info
Do you have any doubts or questions? Contact us now, we will be happy to help you organize your holiday in the Finale Outdoor Region.
Inquire now