HOMEPAGE
HIGHLIGHT_HOME
HIGHLIGHT_PASSION
PASSION_CLIMB
21 December 2020
PETZL LEGEND TOUR: THE FIRST EPISODE AMONG CLIFFS, CLIMBERS, AND FINALE CLIMBING TALES
Through short docufilms, Petzl Legend Tour takes us to discover the iconic spots of Italian rock climbing. The places where it all began and, among these, the Finale Outdoor Region could certainly not be missing.
a journey into the history of sport climbing
It is in fact with Finale Ligure that the journey that will make us all relive the very birth of Italian sport climbing begins. A meeting point of the young and fierce athletes of today with the forerunners of a sport that keeps growing and evolving year after year, up to finally earning a well-deserved spot in the Olympics.
Thanks to Petzl Legend Tour, we will unravel not only stunning places, crags, and pitches in the "Finalese" area, but above all we will have the chance to connect with the territory through the testimonials of some of the people that have written the history of sport climbing: young pioneers from the 80s, driven by great passion for sport and cliffs.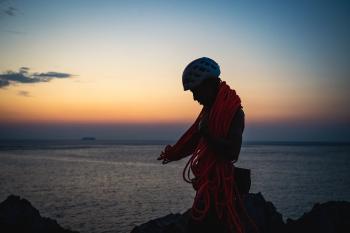 Through their stories we will understand how every route, trail, crag can hide faces, memories, tales, victories, and sometimes, struggle.
Stories that we often do not know because there is never enough time or, simply, because no one has ever told us about them, but that are absolutely worth knowing and delving into to fully understand the dynamics that have made certain places what they are now: landmarks for climbers from all around the world. Places that are almost mythical, where anyone that shares our same passion will want to go at least once in their life.
In such a complicated time, when our freedom is highly limited, it is only right we keep dreaming. Digital platforms and projects like the Petzl Legend Tour can help us do that.
We will wait together for brighter times when we will finally be able touch these beloved rocks with our own hands again. Every movement, every victory, no matter how big or small will be more exciting than ever, reminiscing over the stories and characters that have made this all possible!
Watch the full movie!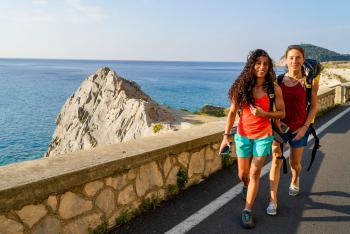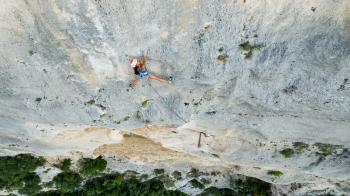 Photo Credits: Petzl